Case Study
-
Gamified learning for the next-gen
NovaLearn is an EduTech company built on a singular belief, that every child should be celebrated for their individuality.
Client

NovaLearn

Year

Service

Web and API development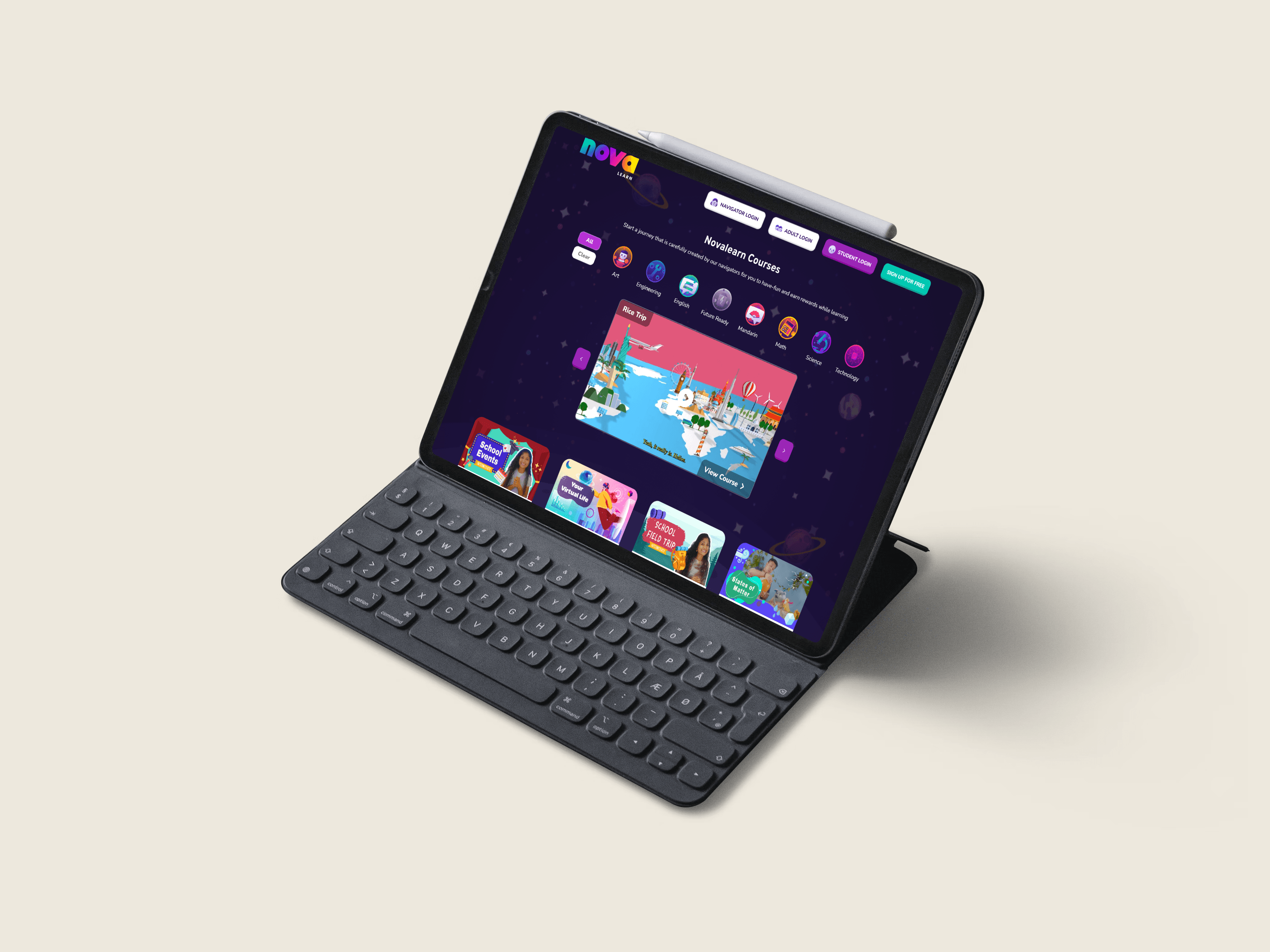 Overview
As a seasoned software agency, we partnered with NovaLearn to bring their innovative vision to life. Leveraging our extensive experience in creating scalable web applications, we dove into designing a platform that offered a compelling, gamified learning experience.
The application was built using Next.js, a powerful, front-end JavaScript framework. Next.js was chosen for its out-of-the-box scalability and performance, enabling us to create a high-performing and fast web application. Coupled with GraphQL, we were able to deliver efficient data management and seamless communication between the server and the client.
We designed the platform with interactive elements at its core. These elements not only made the learning process more engaging for students but also allowed parents and content creators to monitor progress, provide feedback, and contribute to content creation.
The result was a robust, scalable, and highly interactive gamification web application that transformed the learning experience. K-11 saw an immediate uptake in user engagement, and the platform quickly gained popularity among students, parents, and content creators.
In recognition of its innovative approach to education, NovaLearn was awarded the Education Innovation Fund which is backed by the Hong Kong Government. This funding further solidified NovaLearn's place as a frontrunner in educational technology and underscored the impact of the gamification web application on enhancing the learning experience.
What we did
Responsive website
Progressive web app (PWA)
GraphQL API development
UI/UX design
Partners secured

10+

Childrens learning on NovaLearn

1,000+

Content creator jobs created

100+